Divorce Attorneys in Cullman, Alabama
Divorce Your Spouse in 30 Days With Help from an Experienced Attorney
Learn More About Uncontested Divorces — Talk to a Divorce Attorney in Cullman, Alabama
Are you and your ex on the same page about dividing your assets and caring for your children? If so, you could dissolve your marriage in as little as a month. It can be a smooth experience when you work with a divorce attorney at The Drake Law Firm.
Although an uncontested divorce is known as a simple divorce, it can be anything but. Hiring a divorce attorney is a smart idea because it allows you to accomplish the following:
You can get your property division or child custody terms in writing.

You won't have to file your divorce paperwork.

You'll get personalized legal guidance.
Contact The Drake Law Firm in Cullman, Alabama today to learn more.
Can't Agree On The Terms of Your Divorce?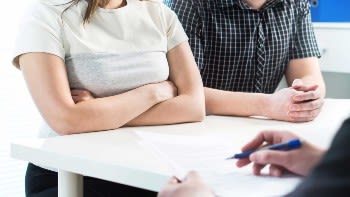 You might have to rely on a judge to resolve your dispute. The Drake Law Firm can represent you in court in the Cullman, Alabama area, as well as provide guidance about property division or child custody arrangements.
Schedule your free consultation by calling 256-559-3284 today.