Probate Attorneys in Cullman, Alabama
We Simplify Probate and Estate Planning Matters
Discuss Your Situation With a Guardianship Attorney in Cullman, Alabama
When someone dies in Alabama, a family member is usually left to settle their affairs. Probate matters can get complicated when small children are involved. When you need help managing your loved one's estate, reach out to a local guardianship attorney in Cullman, Alabama.
The Drake Law Firm can help you if you are:
A beneficiary of your loved one's will

The guardian of your loved one's child

The executor or administrator of your loved one's estate
Need to speak with a guardianship attorney right away? Call The Drake Law Firm at 256-559-3284 now.
It's Never Too Late to Plan for Your Future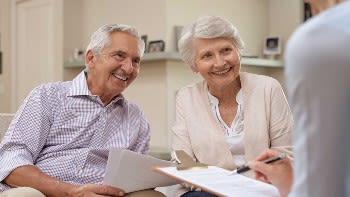 Probate can be a frustrating experience. Make it easier for your family by treating estate planning as your #1 priority. The Drake Law Firm can help you prepare for the future by creating an estate plan. If you have questions about:
Preparing a last will and testament

Appointing a guardian for your child

Adopting a loved one for estate planning reasons
Don't hesitate to reach out to us. Contact The Drake Law Firm in Cullman, Alabama today.